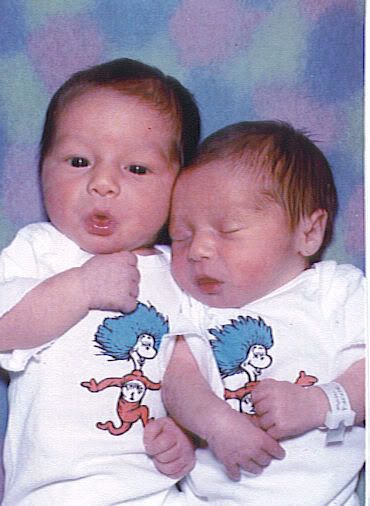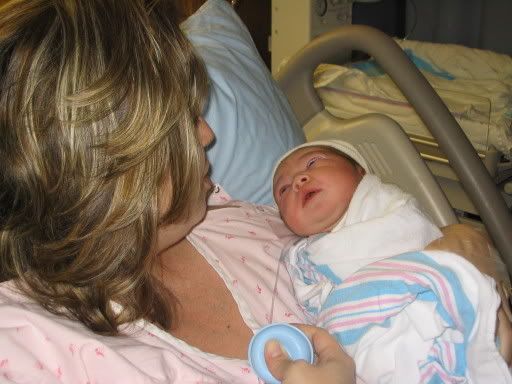 Ok I haven't blogged in a long long time. But I have been crazy busy and very overwhelmed. Anyway lots has happened but nothing too spectacular that I feel like typing it down. Anyway, it isn't like lots or anyone reads this.
Ok so I don't know if it is all the drinks I have had tonight but I have baby fever. OMG so many people I know have had babies recently. I absolutely know that I cannot handle, nor do I have room for another. But all these sweet little faces are making me nostalgic. I mean they smell so good and they don't talk back. And they are so simple when they are young. I think it is the fact that I will never ever do that again. That is what gets me. I know I can't do another baby but I don't like it. And I can't go back. I wish I could have more moments with them. I was so busy with the boys and sleep deprived, I honestly don't remember much. And I wish I could just have a moment to look at them, and take it into my heart. They grew up so fast. I will never get that back. Gosh before I know it some hoochi is going to steal them from me. I don't know if I can bear that.
And Emmy has grown up sooooo fast. I mean in 2 1/2 years she has come so far. She is so independant and wants to do everything herself, and I just want her to be my baby forever. But she is almost 3, getting her own drinks, doin the potty thing on her own, picks out her clothes and shoes. It is insane.
If only I could win the lottery. Then I could pop babies out and play with them all day. My chef would make all the meals and my two housekeepers would do all the cleaning and laundry. But alas, I have not won the lottery and I don't have the time needed for another. So I sit here, drinking too much vodka, looking at all the adorable babies, and feeling a little sad that I will never do that again. I know I am weird.
I will just try to remind myself what I have to look forward to. I am very excited for the summer time. We already booked our first camping trip and got an awesome spot on the creek. This year, even though she was partially trained last year, Emmy will be fully potty trained. She will be able to do more and so will mommy. We won't be tied so much to the trailer. We will be able to go on longer walks and have lot of fun by the campfire. We are also planning a trip at the end of the summer to visit my Mom's family in Canada. The boys love love love it there. My Aunt has an awesome house on 3 acres. The boys are out in the yard all day. Then we travel up to northern Quebec and go to there cabin on a lake. They are one of a handful of people on this lake and it is sooooo peaceful. We have bonfires at night and card games. The kids roast marshmellows, hunt for frogs and snakes and hang out on the paddle boats. My cousin Malcolm has kids all around my kids ages so they will have a blast. My Aunt always babysits so Charles and I can enjoy the nightlife of Ottawa. It is sooooo fun.
All of this would be much more difficult with a newborn and not nearly as much fun. I will keep telling myselft this, until this feeling passes. And remind myself that the newborn time of my life is gone, but I have other things to look forward to.